Create a Social Media Strategy for Your Brand
For only $3 we guide you through some rudimentry steps to help you get started.
If you're like me, you come from a generation where advanced computer technology seemed like science fiction, only found in the storyline of a "far, far away" book or movie. Suprise — we're now living that story! One of the many benefits of having such advanced technology at our fingertips is businesses have more access than ever to share what they offer the world.
Welcome to the land of cheaper marketing via social media platforms! Social media provides a great way to build awareness of your brand and keep in touch with your audiences. However, the quickly changing nature of this land can make it intimidating to jump in. We're here to help! We designed this social media guide in order to provide others with a rudimentary knowledge of how to successfully begin marketing your page.
Social media provides an easy platform for inexpensive commercials about who you are, what you offer and what you do! And if you engage with the various platforms well, you can organically increase your audience by growing your followers and ultimately create a brand trust.
Social media is like a support group, it only works if you work it. Creating a Facebook brand page, posting some content and inviting friends will only get you so far. These platforms are meant to be social, hence the name! They require you to study the analytics provided and to figure out what works and what does not.  
This guide will assist in providing a basic understanding of how to get started so you can work toward strengthening your brand.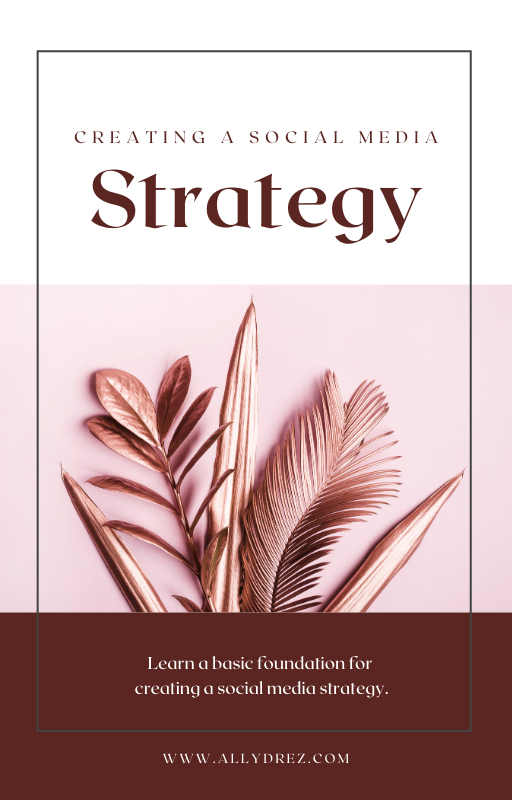 What is inside the guide?
In our brief guide meant to motivate you with rudimentary steps, we focus on Facebook, which ties into Instagram. However, the principles are universal.
Chapter 1, is about organizing resources and will introduce you to some tools we have found to help us in building a consistent structure.
Chapter 2, is a brief conversation about your mission and how to tie that into your strategic goals.
Chapter 3, walks you through aligning your goal(s) with creating content along with measuring results.
Chapter 4, is a bonus piece where we provide digital marketing "to know" words and their meaning.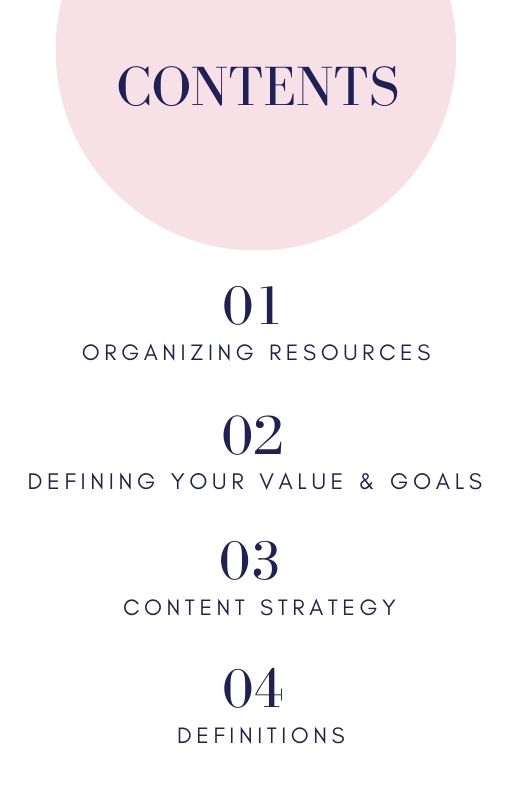 Purchase today!
Our guide is offered currently in the .epub format so you can conveniently read it on your desktop or mobile device using your e-reader of choice. We also offer an e-reader PDF to view in your Kindle reader.
Our PDF version is created for digital reading only. We designed it to be read using Kindle or Adobe Reader. We do not permit printing or distribution of our guide.