Portfolio of Custom Websites
With a custom website,
you can stand out in today's digital landscape.
It takes less than 1 second to capture a visitor's attention and the same amount of time for them to form an opinion about your brand. A well-designed custom website allows you to brand and grow your business or passion through a digital presence, which will reach a broader audience than traditional marketing.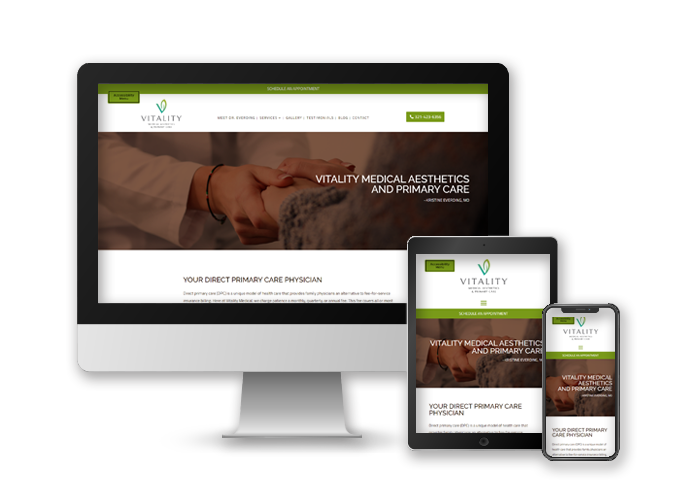 Visit Website
Dr. Kristen Everding – Primary Care Doctor
Branding & Graphic Design
Whether you need business cards, brochures, flyers, logos or whiteboard animations we can assist with your branding needs.